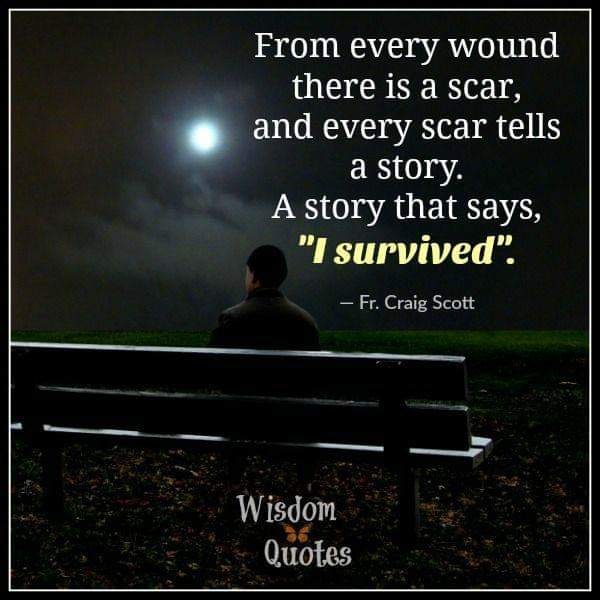 No book is all sunshine and flowers all the way through it. You have struggles, loss, suffering, mistakes, bad decisions, wounds, and scars and so so much more. Our scars from life are the premise for the next chapters to be fulfilled.
Our life story is amazing. Have you ever met someone, and you begin to converse and end up sharing your life stories? Aren't you fascinated hearing another person's journey? Scars are nothing to hide within the pages of your life story, but rather to boldly speak about, so that the world may learn, grow, and be inspired by your story of survival.
Keep writing your story through it all, even the wounds and the scars. After all, you are here to tell about it. You are a survivor.
It doesn't take an author to write a masterpiece and place it on the tablet of their heart. Shine on…